GeniusWire
Platform for discovering the best collection of e-commerce brands in one place. Thanks to the many filters and NER/AI models, you can really find what you need.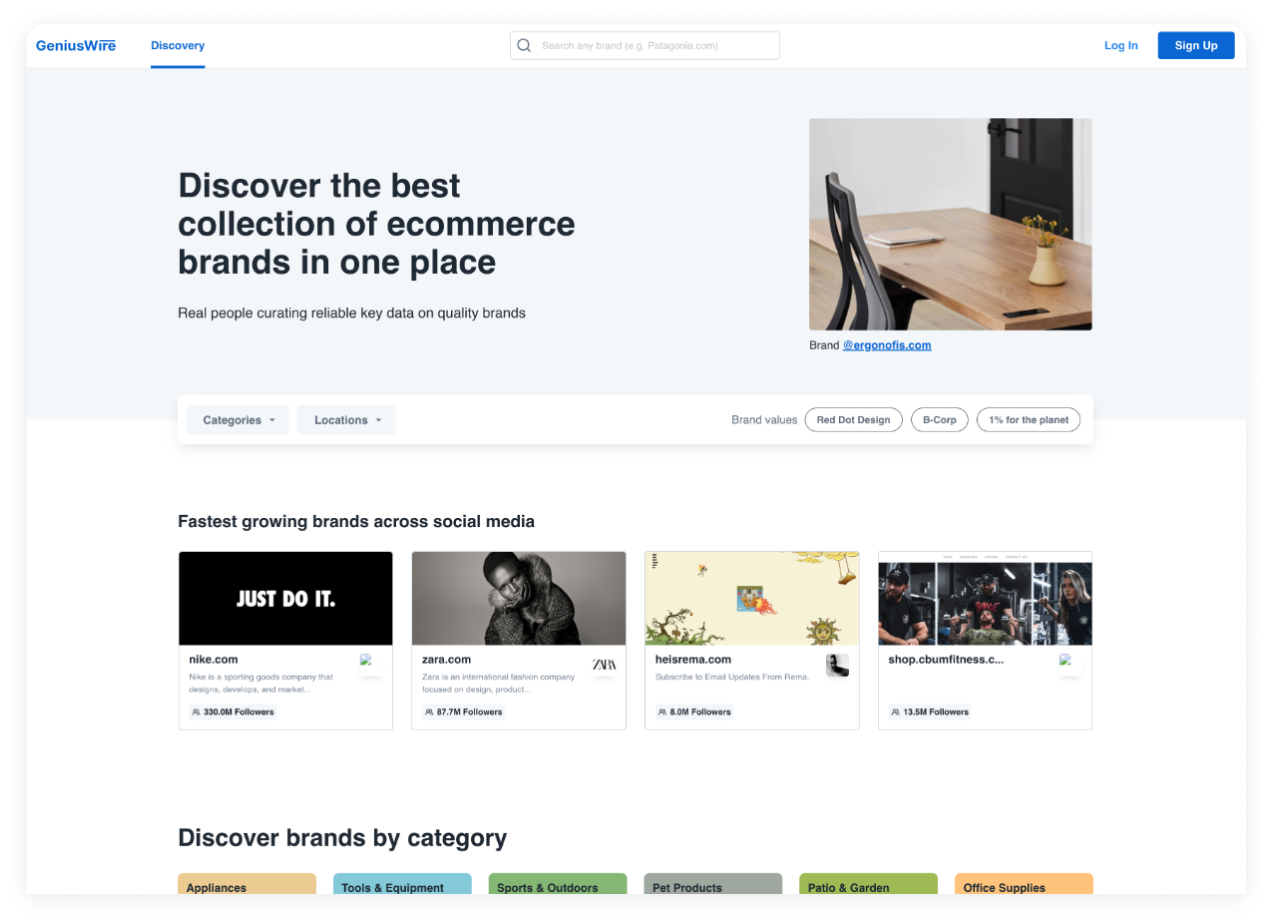 About GeniusWire
At the core we are a bunch of brand lovers who live to understand the formula behind thriving brands. Discovering e-commerce brands should be easy and accessible to everyone. Using GeniusWire will enable you to find great brands that focus on quality & sustainability.
You can easily filter brands by these criteria:
Categories;
Brand Awards;
Locations;
Wildcard search.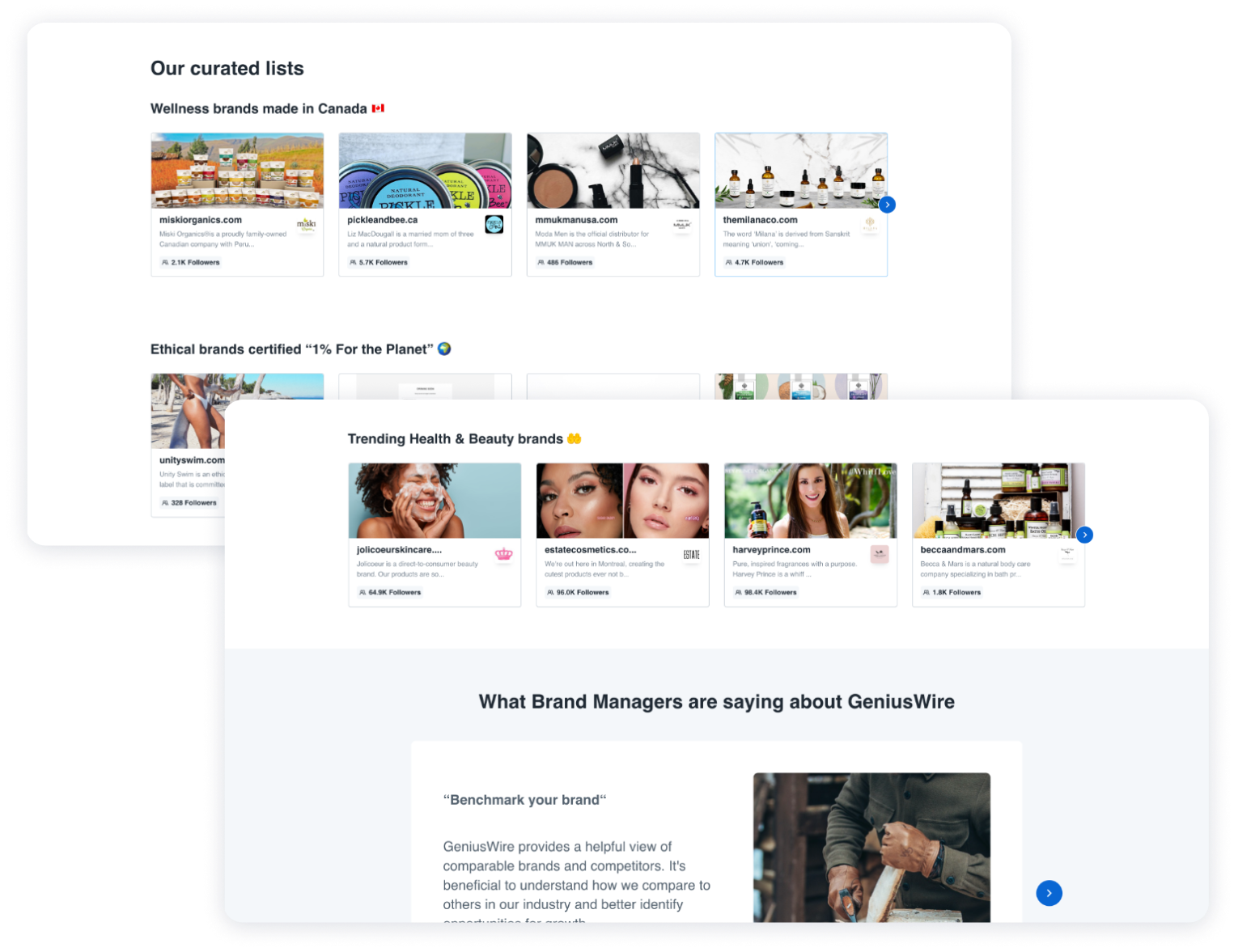 Features
The low-latency reactive microservice architecture with up to one hundred services in production
The format allows the users to start trading at the traditional financial market by conducting only minimum legal formalities necessary for a trading
The reactive low-latency microservice architecture with several thousand services in production
Combined technical, algorithmic and coding expertise to create a platform, that follows strict SLAs to ensure our clients receive the most secure, high-quality services
The next success story can be yours. Let's create it together!
Get in touch
Let's work together
🇵🇱 Poland HQ
st. Twarda 18, 00-824, Warsaw🇺🇦 Ukraine HQ
st. P. Shironina 2, 61051, Kharkiv